WISCONSIN CONGRESSIONAL DELEGATION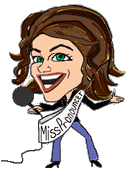 Wisconsin has eight U.S. Representatives

 Ryan, Paul (R-Janesville) Currently Speaker of the House, Ryan was the GOP vice presidential candidate in the 2012 U.S. presidential campaign. 


 Pocan, Mark (D-Madison) 


 Kind, Ron (D-La Crosse) 


 Moore, Gwen (D-Milwaukee) 


 Sensenbrenner, Jim (R-Menomonee Falls) 


 Grothman, Glenn (R-Campbellsport) 


 Duffy, Sean (R-Wausau) 


 Ribble, Reid (R-Appleton)
---
Wisconsin has two U.S. Senators

 Baldwin, Tammy (D-Madison) 


 Johnson, Ron (R-Oshkosh)
---
Find out more about your representatives by going to their websites. Read about legislation our lawmakers are working on, and let them know how you feel about issues that affect you and your family. Remember, our elected officials are public servants working for you!