MISSPRONOUNCER SONG
---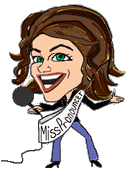 This song was recorded live in the Madison studio at 1310 WIBA in July 2008.



Singing commentator Peter Leidy

was a guest on the Mitch Henck program

when he performed the song after first

explaining how it came about. It's a little dated, as it refers to a former chancellor of UW Madison, but we still like it!

LISTEN.